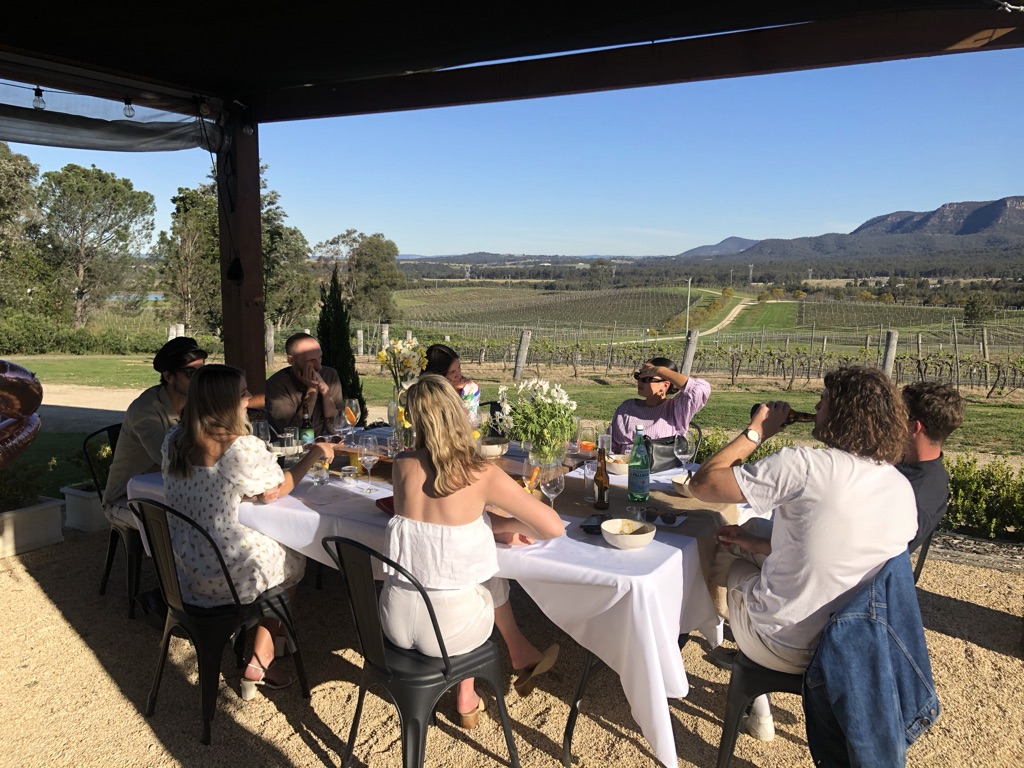 Occasionally we have the opportunity in our cooking school schedule to run a long table dinner.  These dinners allow visitors to the valley to enjoy a different experience and meet others at the same time.  Similar in concept to a "Chef's" table in a restaurant, where you grab a seat at a shared table, where numbers are kept low and conversation high.
Join our long table for a twilight alfresco dinner under the pergola overlooking the vines as the sun goes down. Feel like you are in Italy as you sit back and soak up the ambience of the Estate, take a wonder around the property  or enjoy a game of Bocce as we prepare dinner.
This time we do the cooking and you get to sit back and enjoy.  Dinner will be a selection of shared dishes  including antipasto, focaccia that is still warm from the oven, grilled vegetables,  a meat dish, local cheeses,  a pasta and seasonal sauce, green leaf salad followed by dessert, biscotti and coffee.  The menu changes from dinner to dinner as we use local and seasonal ingredients to showcase a number of dishes that are cooked in the cooking school.
We will always offer a selection of dishes so most dietary requirements are catered for, however dairy free, vegan and gluten free will have limited options.
A great start to your weekend visit in the Hunter Valley, so select a date and book a seat at the table.
Address:

138 Mistletoe Lane, Pokolbin, New South Wales, 2320, Australia