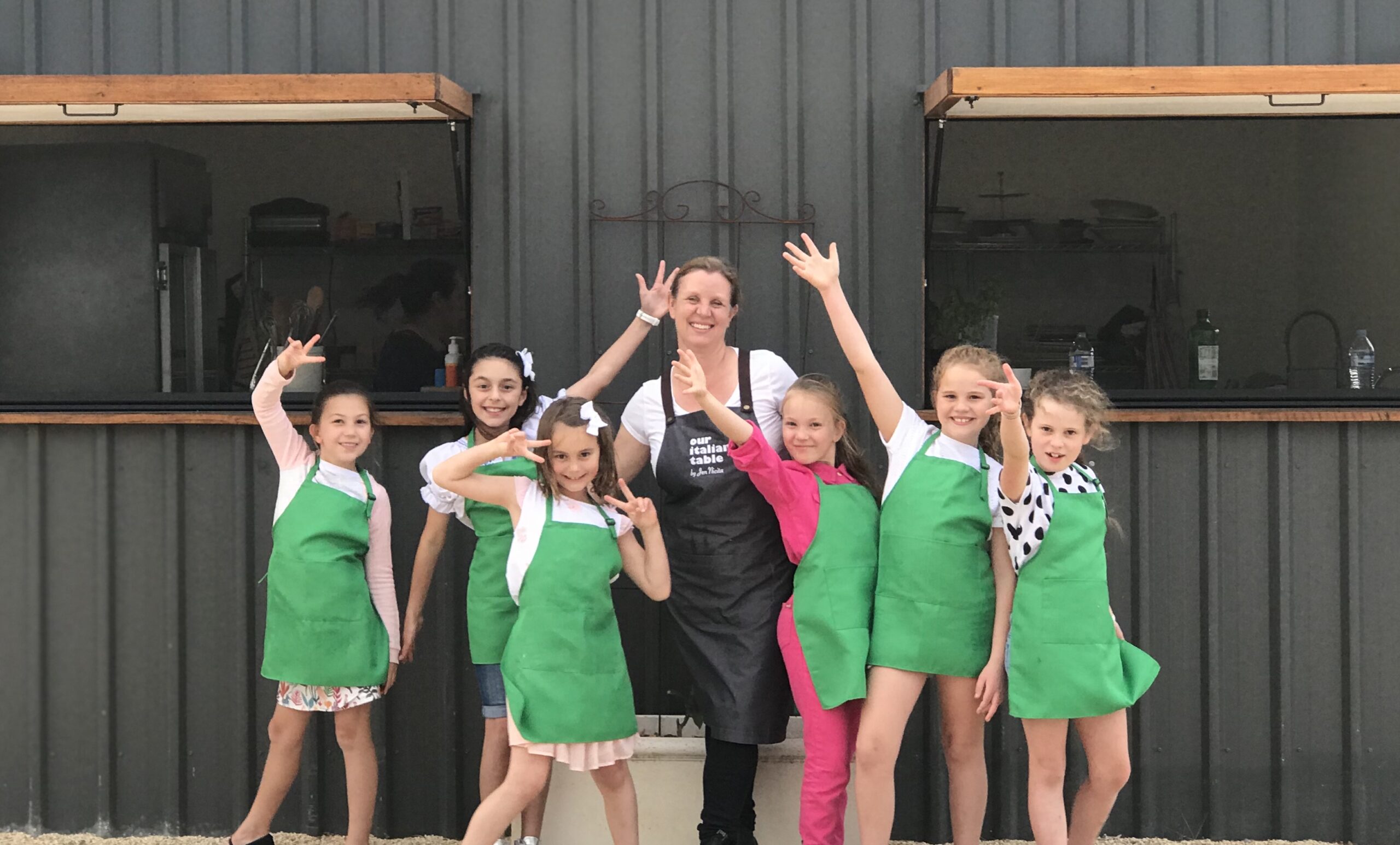 Looking for something to do in the Hunter with the Kids?
Then come along with them to this Parent and Child Pasta making class.  Enjoy a couple of hours of fun in this hands on pasta class where you will learn the art of traditional hand rolled pasta, along with making seasonal sauces and Biscotti.  Sit down together for lunch afterwards *Kids must be accompanied by an adult
Select a date below and book into a class today.
For further information please contact Jen via email or on 0412 229521.
Address:

138 Mistletoe Lane, Pokolbin
Course Dates
COURSE DATES
DESCRIPTION
STATUS
Friday 10 April 2020
Good Friday – Parent and Child Pasta Class – Starting at 11am
Good Friday – Addtional child attending
6 Available
Monday 13 April 2020
Easter Monday – Parent and Child Pasta Class – Starting at 11am
Easter Monday – Additional child attending
Wednesday 15 April 2020
Parent and Child Pasta Class – Starting at 11am
Additional child attending
6 Available
Friday 17 April 2020
Parent and Child Pasta Class – Starting at 11am
Additional child attending
6 Available
Sunday 19 April 2020
Parent and Child Pasta Class – Starting at 11am
Additional child attending
Monday 20 April 2020
Parent and Child Pasta Class – Starting at 11am
Additional child attending
6 Available
Wednesday 22 April 2020
Parent and Child Pasta Class – Starting at 11am
Additional child attending
6 Available
Friday 24 April 2020
Parent and Child Pasta Class – Starting at 11am
Additional child attending
6 Available