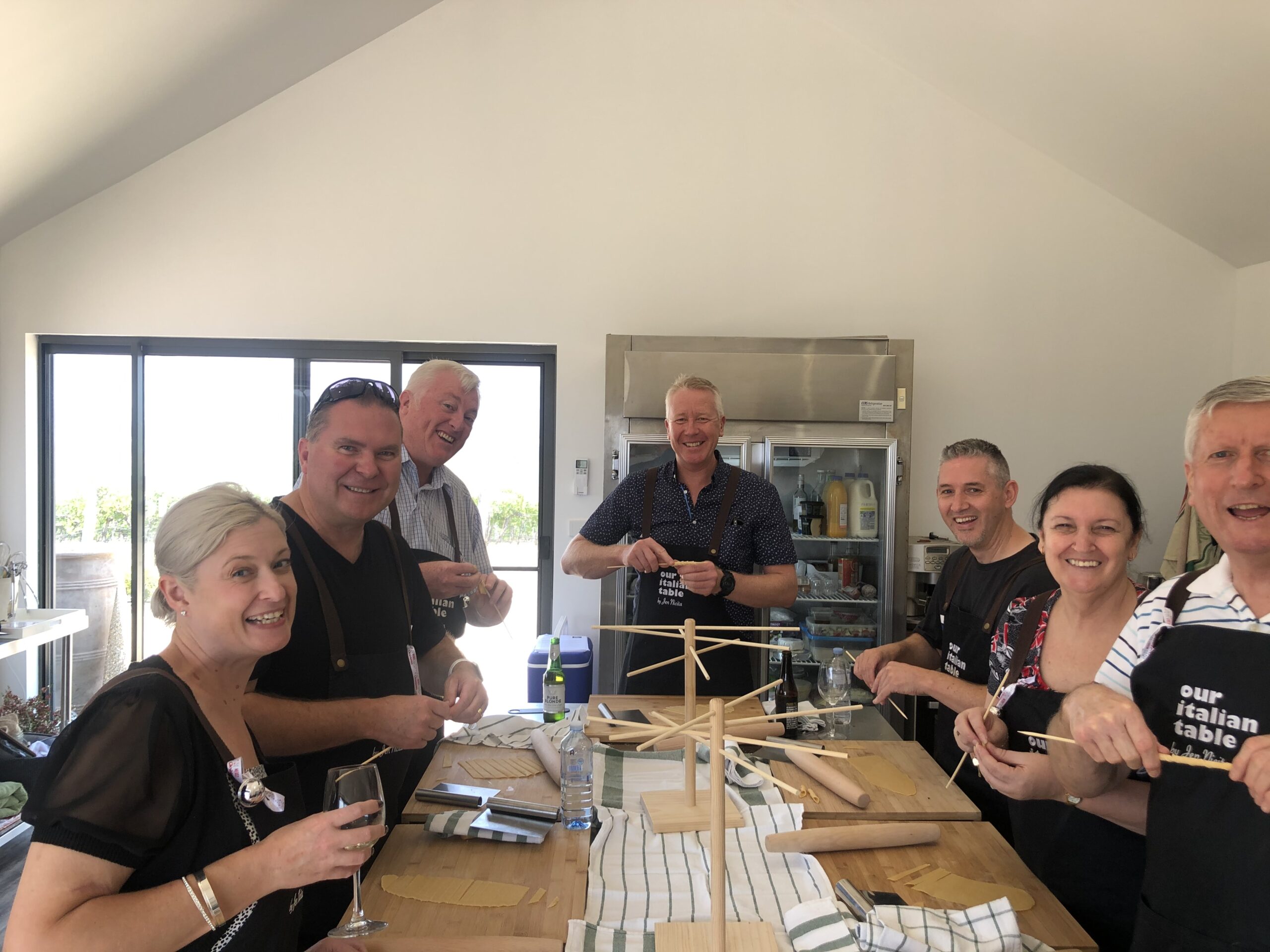 Get your hands all floury in this hands on 3-hour pasta class where you will learn the art of traditional hand rolled pasta. Along with making seasonal sauces, bread and dessert and concluding with lunch around our table with coffee and biscotti.
Select a date below and book into a class today.
If you are after a particular date and it is not listed below or for further information please contact Jen via email or on 0412 229521.
Address:

138 Mistletoe Lane, Pokolbin, New South Wales, 2320, Australia
Course Dates
COURSE DATES
DESCRIPTION
STATUS
Saturday 21 March 2020
Twilight Dinner – Private Event
Friday 27 March 2020
Pasta Class – Starting at 10.30am
Sunday 5 April 2020
Pasta Class – Starting at 10.30am
8 Available
Saturday 18 April 2020
Pasta Class – starting at 10.30am
8 Available
Saturday 17 October 2020
Pasta Making Class – Starting at 11am
3 Available